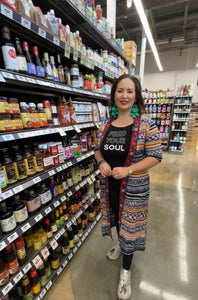 Date: Thursday, April 20, 2023
Time: 11 am - 2 pm
$75
Brunch at Asian Mint on Forest Lane with Chef Nikky as we talk through a Thai pantry setup. Then we head to a local Asian Supermarket and walk through my favorite things I love to have in my pantry and why.
Price includes brunch, non-alcoholic drinks, and a tour of the supermarket.
You will be driving from Asian Mint to the supermarket in your own vehicle. We will end the class at the supermarket.
Limited to 10 foodies.
Location:
ASIAN MINT FOREST LANE
11617 NORTH CENTRAL EXPRESSWAY SUITE#135
DALLAS, TEXAS 75243
(214)363-6655